The Almost Sisters by Joshilyn Jackson, William Morrow (July 2017).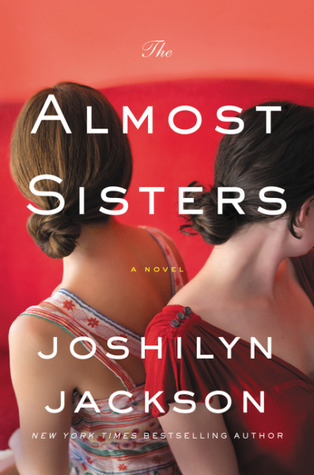 5 STARS!
This was my first Joshilyn Jackson book, but it will definitely not be my last. I'm so glad it was on the Modern Mrs. Darcy 2017 Summer Reading Guide as I'm not sure I would have picked it up otherwise, but I'm so glad I did.
THE ALMOST SISTERS is a wonderful book about family. It's about the people we choose to be our family, and those we don't, and how even when we think we know what family means, life often has more to teach us. It expertly weaves together the stories of several characters as experienced through the eyes of Leia Birch Briggs, and it is full of questions, relationships, and drama that make families so complex and colorful.
I loved Jackson's writing, and it was so easy to feel invested in the characters. The story was complex and yet so relatable and rich with detail. It made me feel so many different things, and left me wanting the story to continue on, and to know what was going to happen with the characters next.